Born in France in the suburb of Paris, I moved to the US in 1992 to pursue my dream of playing College basketball.
I received a full athletic scholarship from Montana State University – Billings in 1993.
After completing my College career, playing for 3 different colleges, I moved back to France to play in Europe, in Aix Les Bains.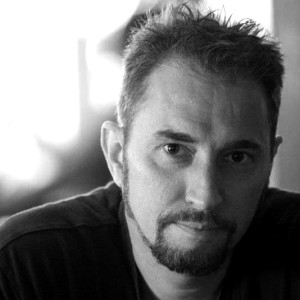 I met my wife Julie while on a trip to Arizona in 2000, and it was love at first sight, I still haven't returned from that trip 🙂
I started my career in video in 2004, as a Certified Legal Video Specialist, filming depositions for attorneys.
Around 2007 I decided to change course and focused on more creative aspect of video communication, and started providing my clients with marketing video solutions.
At the same time I worked as a freelancer in supporting many different Networks, in different capacity.  From camera man to running audio, or simply setting up cables, I helped facilitate live satellite interviews for all major networks.
I will always remember my first live shot.  It was for ESPN, interviewing a famous NHL player inside the locker room. I was nervous and overwhelmed by everything I needed to do.  I locked my camera in place as we went live, and thought my job at that point was pretty much done.  Eventually the director came into my hear piece and asked me to tilt the camera down, when I unlocked the tripod, the camera went straight down pointing at the floor!  It only took a second, but it felt like ages, and all I could hear in my hear piece was profanity coming from the control room at ESPN.  I really thought this was the end of me working in that field, or at least my first and last job for the sports network.  The reality is, it was a great learning moment, like many more that came from doing hundreds of jobs over the years.
Oscar Wilde said it best:
"Experience is simply the name we give our mistakes."
Oscar Wilde
I've made my share of mistakes, giving me a bag full of "experience" I take with me to the next job, and challenge.
I can promise you 2 things:
I will always work tirelessly to provide the best solutions to your video challenges
I will conduct myself with a high level of integrity in all my dealings with people
Thank you for taking the time to know me a little better, I hope you'll give me an opportunity to get to know you as well, and let me serve you, in any of your video needs.